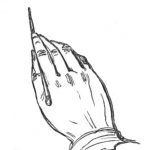 I believe all creativity is a conversation. Fill out the form below to receive my quarterly newsletter. In it, I will share updates on my writing, cooking, and public events. And, if something exciting is happening, you'll be the first to hear about it.
As a special thank you, your very first Welcome Newsletter will include exclusive access to two free gifts:  A Printable passport and a 45-page Global Table Adventure Starter Guide. I designed these fun, downloadable resources to help families bring the world to their kitchens. They can be used in conjunction with my cooking web site, Global Table Adventure.
Thank you for your interest in my work. I look forward to being in conversation with you.
Get my Quarterly Newsletter