I had one simple task when I started writing LIFE FROM SCRATCH: A MEMOIR OF FOOD, FAMILY, AND FORGIVENESS  – chronicle my adventure to eat a meal from every country in the world with my picky husband and baby girl, all from our small kitchen in Tulsa, Oklahoma. But looming over the simple narrative of how I set out to cook the world, one burning question remained… why.
The more I dug into this question, the more I realized that my four-year, 195-country culinary obsession was rooted in something much deeper. As I wrote, the story quickly took on a life of its own. From the tiny, makeshift kitchen of my eccentric, creative mother, to a string of foster homes, to the house from which I launched my own cooking adventure, my memoir LIFE FROM SCRATCH (National Geographic, 2015) reveals the power of cooking to bond, to empower, and to heal—and celebrates the simple truth that happiness is created from within.
Praise & Reviews
"Poignant, heartwarming and generously filled with delicious recipes."
– Kirkus Reviews
"This beautifully written book is both poignant and uplifting. Not to mention delicious. It's an amazing family tale that reminds me of The Glass Castle, but with more food. And not just any food: We're talking cinnamon raisin pizza."
– A.J. Jacobs, N.Y. Times Bestselling Author
"Mouthwatering"
– Oprah Magazine
"Martin peppers this memoir with recipes reflective of her life's circumstances of the moment, from stuffed artichokes to apple pie. Her assured prose endows this narrative of an atypical upbringing with both immediacy and poignancy. "
– Booklist
"Her memoir (with recipes!) about finding love and forgiveness in the kitchen nourishes body and soul."
– People Magazine "Best New Books"
"Sasha Martin intended to publish what's called a stunt memoir….Thankfully, her memoir, Life From Scratch is not that book. It has more in common with The Glass Castle than it does with 300 Sandwiches: A Multilayered Love Story, though it does include recipes."
– Washington Post
"Sasha Martin discovered a passion for food and learning that helped her persevere through many obstacles. Martin, 35, returned to what she learned in her mother's creative kitchen for comfort during time in foster homes, a family death, and many years living with long-term guardians."
– Boston Globe
Reader Resources
Life From Scratch Reading Guide
Select Recipe Cards (a few of my favorites from the book!)
Q&A with the author
Interested in hosting a LIFE FROM SCRATCH event at your local library, bookstore, or home?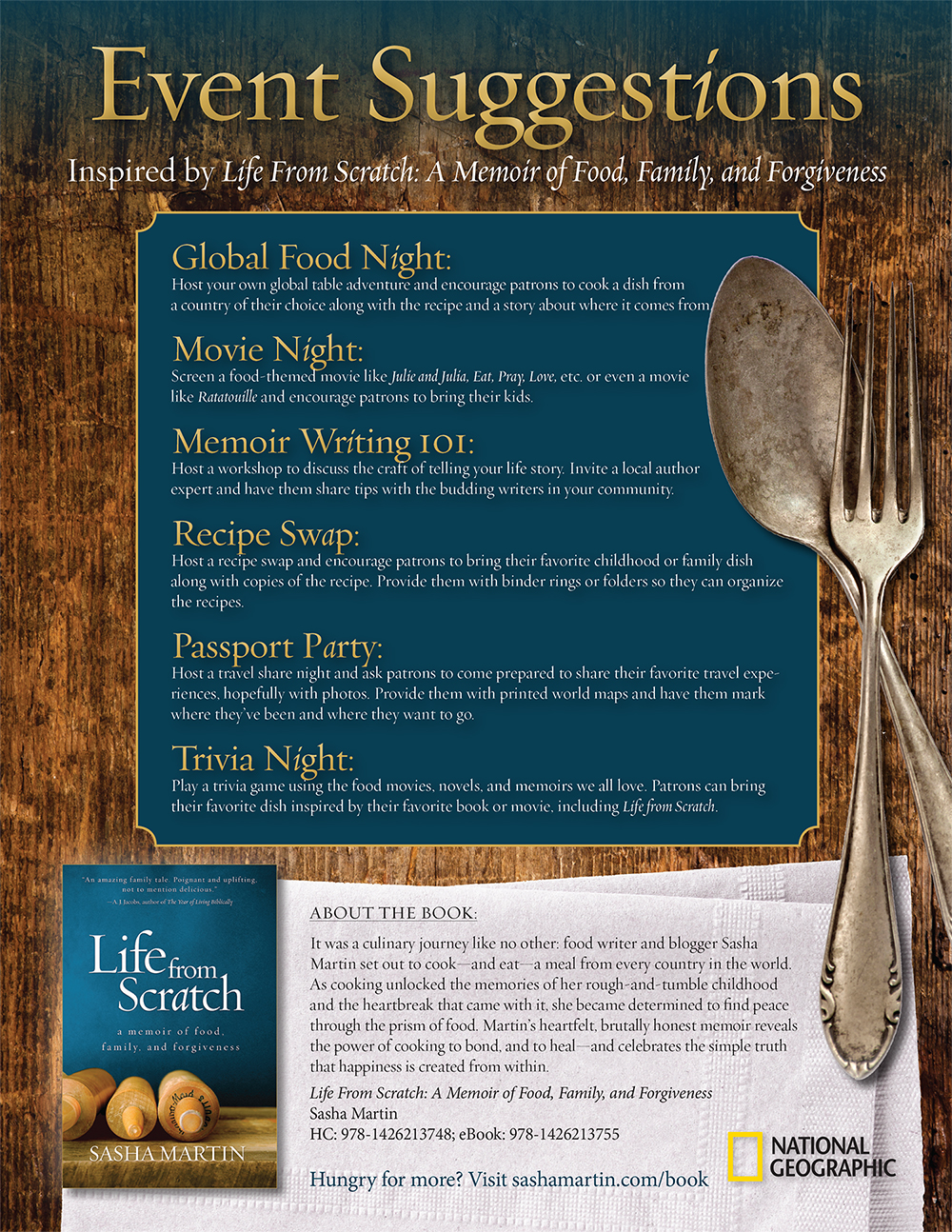 Event Resources
 Download one of these posters to help promote your event:
Global Food Night
Memoir Writing 101
Movie Night
Passport Party
Recipe Swap
Trivia Night
Book Poster
Available wherever books are sold
Click any icon to purchase your copy*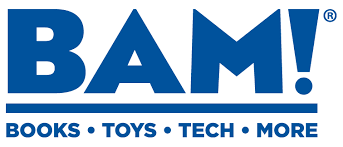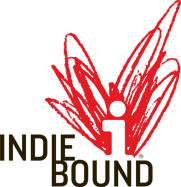 *All product names, logos, and brands are property of their respective owners.